Halley,

Find Out How AlwaysOn Technology Enablement Services Keep Your Devices Deployed with Heartland.
Heartland's AlwaysOn Device Enablement solution is built on a foundation of versatile knowledge and over 30 years of experience. We work to give administrative service to organizations across the country. The AlwaysOn suite of services is a robust set of solutions to offload administrative burdens and will help your employees stay productive and maintain a high level of efficiency.
We offer more than just a service because your business deserves more. Through AlwaysOn, we become a team within your business, ready to assist you and your mobile devices. Let us manage the workload so that your team can stay focused on what matters the most.
What's the cost of delaying your modernization plan?
Businesses waiting to upgrade their technology systems run the risk of losing...

or more of yearly revenue due to backorders and stockouts.

of customers who switch brands after one negative business experience
An average of $4.45 million
per data breach

About $10 million in recalls stemming from poor traceability
Repair Management

AlwaysOn
Single Portal for RMA Creation

Chain of Custody/Asset Tracking

Device Coverage and Renewal Automation
Contract Consolidation

Repair Data Analytics

Analyze Vendor Performance/Tier 3 Escalation
No need to worry about the hassle of managing the repair process. If any of your devices stop working, Heartland will handle everything for you! From documenting the issue, creating the RMA, tracking the asset, and communicating with the manufacturer; we'll work with you to make sure the repairs are done quickly and efficiently, allowing your team to deliver excellent customer experiences with minimal downtime.
Spare Pool Management

AlwaysOn
Increase End User Compliance

Reduce Downtime

Remove Asset Tracking Responsibilities

Simplify RMA Process
Consolidate Spares Reducing Capital Expense

Overnight Replacements

Chain of Custody Traceability

Reduce Total Spare Devices by 10%
At Heartland, we understand the importance of keeping your team's devices up and running smoothly. That's why we offer spare device pool management services to ensure that you always have backup devices available when you need them most. Whether you need a handheld device or a business-critical label printer, we'll make sure that your team has access to reliable replacements with shorter turnaround times, so that you can keep your productivity levels high and minimize any potential downtime.
Mobile Device Management Support

AlwaysOn
Package Creation

Device Configuration

Software Updates
Sandboxed and Production Testing

Tier 3 Certified Specialists

Proactive Security Patch Management

In-Depth Device Reporting
At Heartland, we know the overwhelming benefits of MDM solutions, but we also know that the implementation and ongoing maintenance of these systems create a burden for your operations and IT teams. With our AlwaysOn service for MDM Support, our team is here to assist you in keeping track of your device usage, assets, and storage, in addition to ongoing device maintenance and security through OTA (over-the-air) updates, to ultimately minimize any downtime. We also provide alerts for upcoming maintenance, available upgrades, and EOL deadlines to ensure that your systems are always up and running smoothly, 24/7.
Integrated Help Desk

AlwaysOn
Offload Daily Helpdesk Support for Mobile Devices

Tier 3 Manufacture Trained Support Specialists

In-Depth Root Cause Analysis
Familiarity with Your Devices and Custom Applications

Drastically Reduce Time to Resolution

Ownership of Engineering Escalation with Manufacturer
Get the support you need, whenever you need it. With AlwaysOn's Integrated Help Desk offering, we offer traditional support from Monday-Friday, 9:00 AM-5:00 PM CST, however, we also have P1 Emergency Support, available 24 hours a day, 7 days a week, 365 days a year. Our team is constantly trained by industry leaders and subject matter experts, to ensure we deliver exceptional support on the first engagement.
Configure to Purpose

AlwaysOn
Standardize Device Configuration

Manufacturer Repair Validation

2-Step Quality Control
Site Specific Settings Pre-loaded

Continual Configuration Improvement

Out-of-the-Box Readiness
Using the latest technologies and our deep understanding of automation tools, our team prepares your devices for your workflows to give you an out-of-the-box deployment. From validation to staging, our teams implement the software, security updates, and applications you need, with the added steps of quality assurance, to ensure devices work the first time, every time. Plus, easily transition to enterprise operating systems like Android to integrate your preferred applications and count on our teams for our industry-leading process for phased rollouts.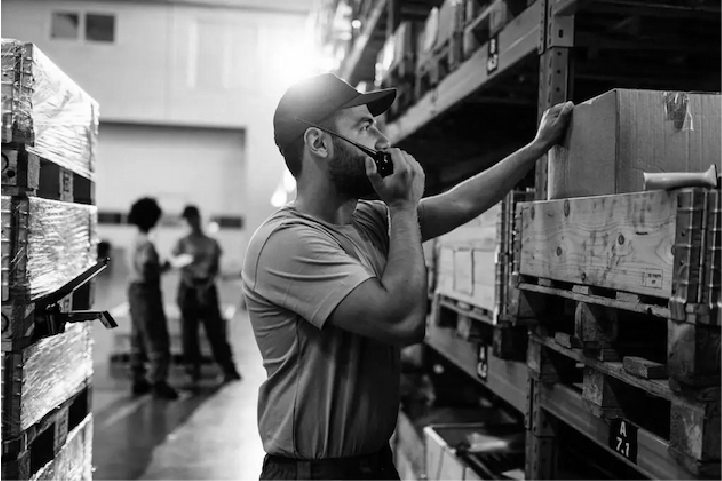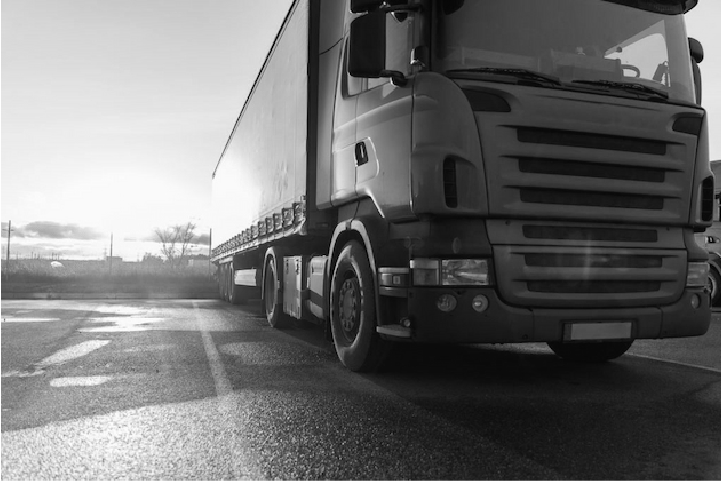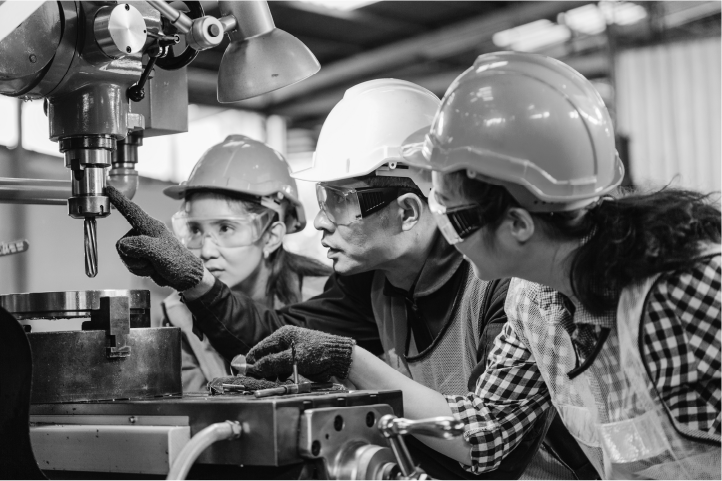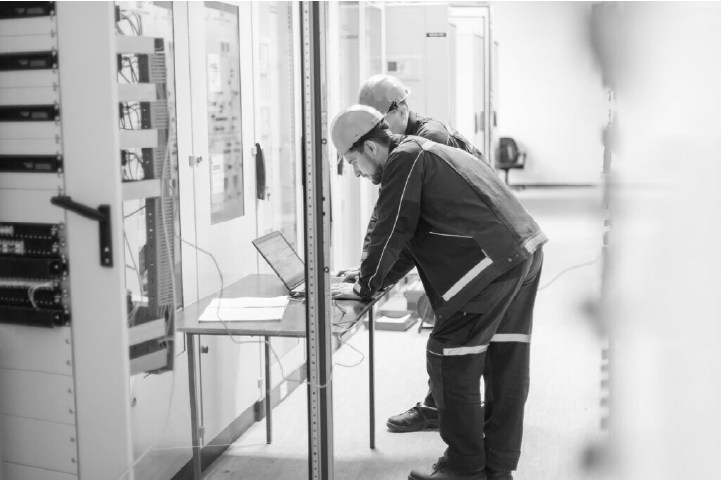 Servicing Industries for Integral Purposes
Your supervisors and managers can't afford to babysit devices. Our AlwaysOn team handles device management so that your team can get more time back to do their job and focus on more important tasks. With remote management and predictive analytics, we can get devices back in action within a few weeks, or as little as a day with Spare Pool Management. Heartland is proud to empower the supply chain functions of every business we work with, with a suite of services that simply does more.
Warehousing and Distribution →
Would you like to know how many people are interested in your digital fleet?
By assessing demand patterns, you can make informed decisions to grow your fleet.

Have you ever lost a device?
It can be frustrating and expensive. By monitoring device storage and utilization, you can quickly locate misplaced devices and prevent them from being lost or stolen.

Are there certain workflows that require more devices than others?
By recording these workflows, you can ensure that there are enough devices available to complete them efficiently.
Transportation and Logistics →
Have you considered using communication devices that discourage texting and driving?
It's an important safety measure to avoid accidents caused by distracted driving.

Do you cover remote locations?
If so, have you scaled your system accordingly to ensure that your team can stay connected and productive, no matter where they are?

Do you provide real-time support to your traveling teams?
This can help them address any issues or concerns they may have quickly, preventing them from becoming bigger problems down the line.
Manufacturing →
Should you consider getting devices that are specifically made to withstand harsh environments?
They can improve your operations' productivity and efficiency.

When building solutions for your business, should you always prioritize worker safety?
It's essential to ensure your employees have the necessary equipment to perform their jobs without being put in harm's way.

Looking to avoid being caught off guard?
With supply chain disruptions and material shortages becoming more frequent, it's best to get a head start on upgrades before they impact your business's efficiency.
Field Service →
Have you checked if your technologies are ready for field service?
It's important to assess them before heading out.

It's always helpful to have wider connectivity ranges for your remote teams, isn't it?
That way, they can stay connected and work efficiently from anywhere.

Did you know you can manage multiple routes from one platform?
This makes it easier to keep track of your team's movements and optimize their routes.
With Heartland, you can trust your devices to go the distance.
Do more with a support team that is 100% committed to your company's success. Discover how Heartland's AlwaysOn suite of services can help your business today.