HEARTLAND
Enterprise Mobility Management (EMM)
Software
SOTI MobiControl
SOTI MobiControl is a leading EMM solution.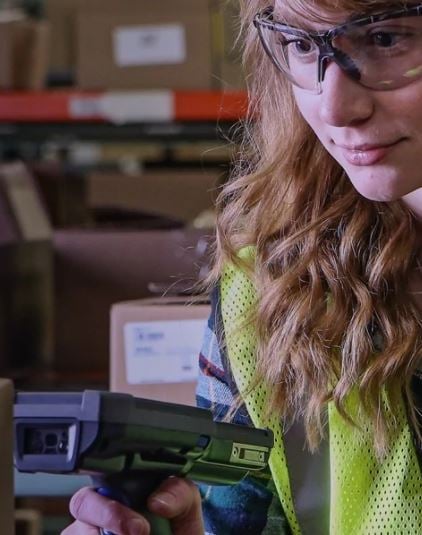 Honeywell Workflow Solutions
Honeywell workforce and task management software solutions provide advanced data collection and analytics capabilities, enabling you to maximize your mobile workforce's productivity while ensuring process compliance.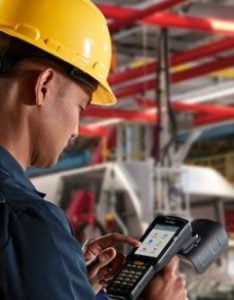 Zebra Intelligent Edge Solutions
Intelligently connect your company's assets, data and people in collaborative workflows. Sense what's happening, analyze or anticipate the implication, and make best-action decisions in real time.
AlwaysOn
Repair Management
Spare Pool Management
Mobile Device Management Support
Integrated Helpdesk
Configure to Purpose
AlwaysConnected
Network Design & Engineering
Network Diagnostics
Structured Cabling and Installation
Network Monitoring
Post Installation Validation
Site Survey
20 MINUTES CAN CHANGE YOUR BUSINESS
AlwaysOn Data Sheet
Get our data sheet on how AlwaysOn suite of services can help your business.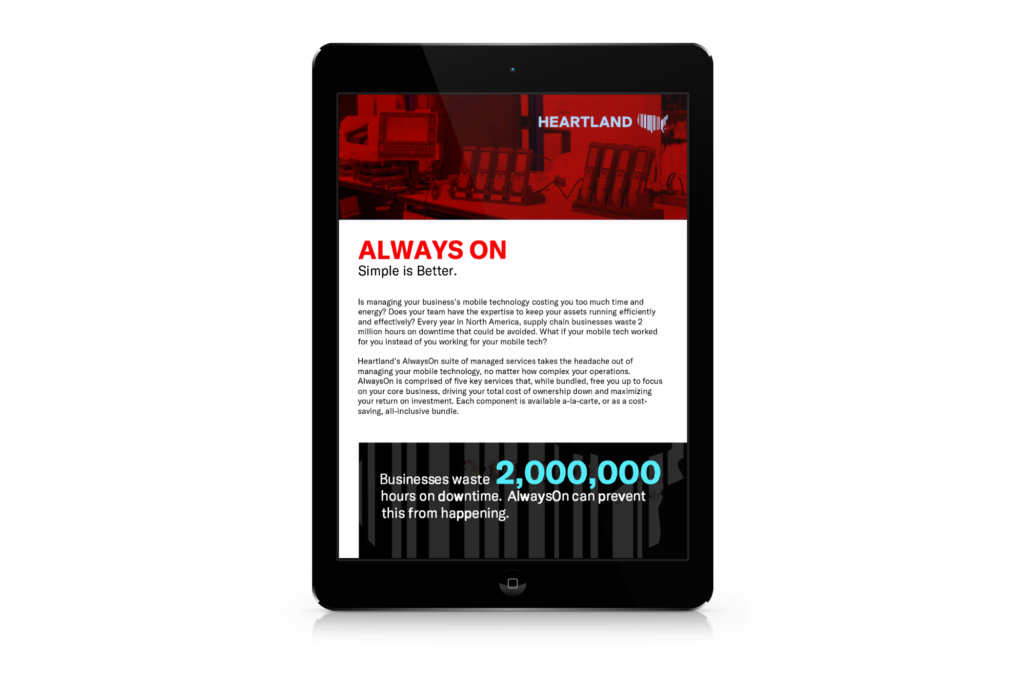 EVERYTHING YOU WANT TO KNOW ABOUT PROOF OF RECEIPT
Frequently Asked Questions
What is a proof of receipt?
Proof of receipt is a written acknowledgment of an item's delivery certified by the recipient of that item.
How is a proof of receipt different from a proof of pick up or delivery?
A standard pick-up or delivery does not require a record of receipt. An item can be passed on to a person or put in a mailbox or dropped at a door with no acknowledgment of delivery. Proof of receipt is a record that acknowledges the delivery of the item.
What is a valid proof of receipt?
A valid proof of receipt should include a date, time, and description of the item. It should also include an authorized signature or some form of formal identification of the recipient.
How does a proof of receipt enable traceability?
Proof of receipt is a record of a change in custody. Traceability not only tracks location but also custody of items. Traceability only works if the chain of custody is clearly documented.
20 MINUTES CAN CHANGE YOUR BUSINESS
Talk to a Heartland expert about your AlwaysOn business needs.
Fill out the form and a Heartland expert will contact you to schedule a free 20 minute evaluation of challenges, goals and gaps in your mobile technology deployment.