HEARTLAND QUALITY ASSURANCE SOLUTIONS
Enterprise Mobility Management (EMM)
Software
SOTI MobiControl
SOTI MobiControl is a leading EMM solution.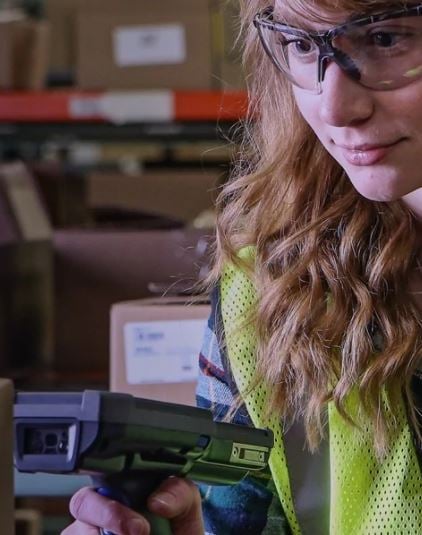 Honeywell Workflow Solutions
Honeywell workforce and task management software solutions provide advanced data collection and analytics capabilities, enabling you to maximize your mobile workforce's productivity while ensuring process compliance.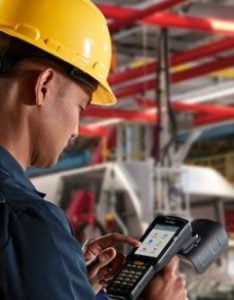 Zebra Intelligent Edge Solutions
Intelligently connect your company's assets, data and people in collaborative workflows. Sense what's happening, analyze or anticipate the implication, and make best-action decisions in real time.
HEARTLAND
Quality Assurance Support Services
AlwaysOn
Repair Management
Spare Pool Management
Mobile Device Management Support
Integrated Helpdesk
Configure to Purpose
AlwaysConnected
Network Design & Engineering
Network Diagnostics
Structured Cabling and Installation
Network Monitoring
Post Installation Validation
Site Survey
20 MINUTES CAN CHANGE YOUR BUSINESS
AlwaysOn Data Sheet
Get our data sheet on how AlwaysOn suite of services can help your business.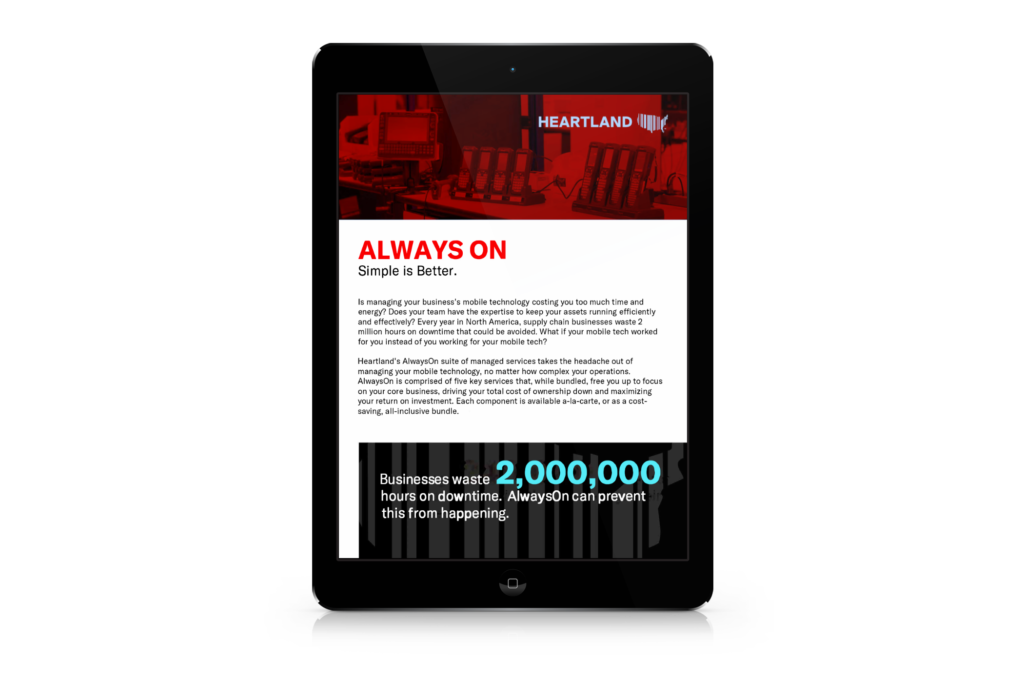 HEARTLAND QUALITY ASSURANCE
Frequently Asked Questions
What is Quality Assurance?
Quality assurance is a practice designed to avoid mistakes and defects in manufacturing products or services. The ISO 9000 family of quality management systems defines quality assurance as part of quality management focused on providing confidence quality requirements are fulfilled.
What is the difference between quality control and quality assurance?
Quality assurance is the proactive process used to manage quality in producing a product or service. In contrast, quality control is the process used to verify the quality of the product or service.
What is a quality assurance officer?
Quality assurance officers oversee production and quality procedures, keep records of the work, and prepare reports on adherence and deviations from quality standards for management.
What is a quality assurance review?
Quality assurance reviews assess the effectiveness of quality programs and related procedures in achieving conformance to standards.
How to create a quality assurance program?
There are seven steps to creating a quality assurance program.
Define quality objectives
Establish roles and responsibilities
Establish policies and procedures
Implement the policies and procedures
Collect and measure results
Make adjustments as necessary
Iterate
How to improve quality assurance processes?
Here are five tips to improving quality assurance:
Define quality from the customer perspective
Develop an organizational culture that prioritizes quality
Begin testing early in processes
Conduct team training frequently
Solicit customer feedback
What are quality assurance standards?
Quality assurance standards define requirements, specifications, guidelines, and characteristics for products and services that, when used consistently, ensure the products and services are always of high quality.
20 MINUTES CAN CHANGE YOUR BUSINESS
Talk to a Heartland expert about your AlwaysOn business needs.
Fill out the form and a Heartland expert will contact you to schedule a free 20 minute evaluation of challenges, goals and gaps in your mobile technology deployment.