HEARTLAND
Enterprise Mobility Management (EMM)
Software
SOTI MobiControl
SOTI MobiControl is a leading EMM solution.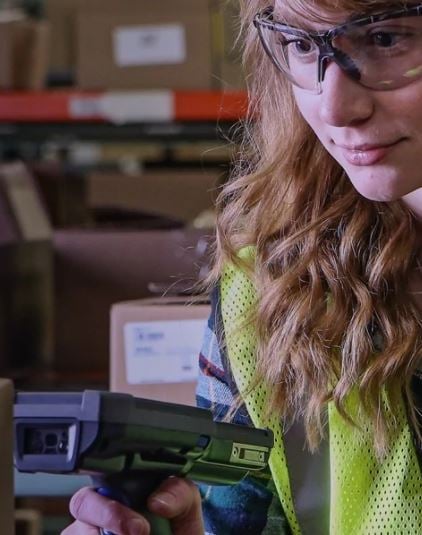 Honeywell Workflow Solutions
Honeywell workforce and task management software solutions provide advanced data collection and analytics capabilities, enabling you to maximize your mobile workforce's productivity while ensuring process compliance.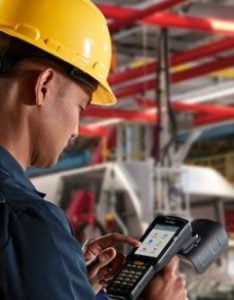 Zebra Intelligent Edge Solutions
Intelligently connect your company's assets, data and people in collaborative workflows. Sense what's happening, analyze or anticipate the implication, and make best-action decisions in real time.
AlwaysOn
Repair Management
Spare Pool Management
Mobile Device Management Support
Integrated Helpdesk
Configure to Purpose
AlwaysConnected
Network Design & Engineering
Network Diagnostics
Structured Cabling and Installation
Network Monitoring
Post Installation Validation
Site Survey
20 MINUTES CAN CHANGE YOUR BUSINESS
AlwaysOn Data Sheet
Get our data sheet on how AlwaysOn suite of services can help your business.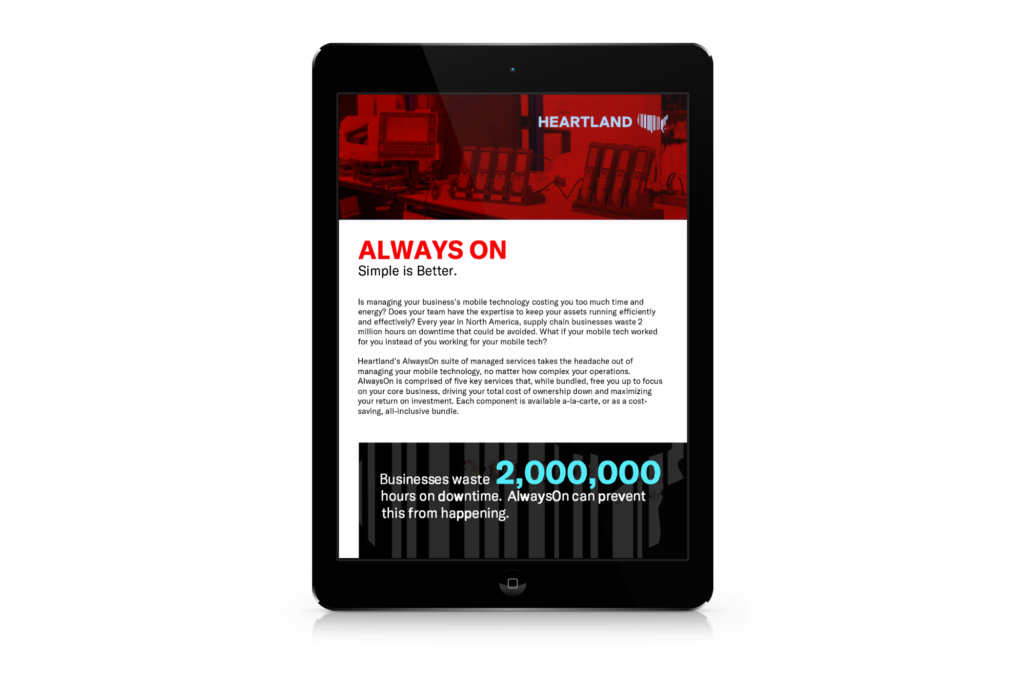 Frequently Asked Questions
What is shipping and receiving?
The shipping and receiving department is responsible for handling and keeping records of all shipments in and out of a company. This department packs goods in shipping containers and creates mailing labels and shipping documents. Workers also verify incoming shipments by scanning barcodes to store that information into warehouse management systems.
What does shipping and receiving do?
Shipping and receiving perform the following tasks:
Unpacking of deliveries.
Preparing shipping documents.
Maintaining records of incoming and outgoing shipments.
Consolidating shipping orders.
Creating mailing labels.
What is keeping shipping and receiving records?
Making precise records of what enters and exits a business facility, and keeping track of the movement and location of those items.
How to improve receiving in a warehouse?
No matter the nature of the operation or the size of the distribution operation, it all starts with a quality receiving process. To be efficient in receiving, you need great people, processes, and technology. Some critical components are barcode and RFID scanners, cross-docking, labeling, and inventory management software.
Barcode and Radio-frequency identification (RFID)
Many companies have used barcode and RFID technology to improve the efficiency of the receiving process. Barcode and RFID technology allows the receiving department to automatically capture the volume of incoming items, which can then be compared with order sheets and invoices to ensure shipment accuracy.
Cross Docking
Cross-docking involves logging, sorting, and counting items as they are received and preparing them for another mode of outbound transportation with little or no storage. Cross-docking increases operational efficiency by reducing storage time and increasing throughput.
Labeling
Efficient receiving operations are highly dependent on quality labeling. All receiving labels should include some critical information such as the name of the supplier, the associated purchase order number, the pallet label and quantity, the case label and amount, the product number, the description, the package count, and the SKU. This information should be easily correlated with your software by a simple barcode scan.
Warehouse Management Software (WMS)
A warehouse management system is designed to support and optimize distribution center management. The receiving department inputs incoming shipments into this system and also uses it to indicate where those items are stored. A good WMS assists receiving by automating input and making it easy to store and locate incoming shipments.
What is the receiving process in a warehouse?
The receiving department is the central receiving point for the delivery of goods to a company. Receiving is responsible for verifying deliveries, inspecting them for damage, coordinating the distribution of deliveries to internal departments, and keeping proper records of incoming packages.
20 MINUTES CAN CHANGE YOUR BUSINESS
Talk to a Heartland expert about your AlwaysOn business needs.
Fill out the form and a Heartland expert will contact you to schedule a free 20 minute evaluation of challenges, goals and gaps in your mobile technology deployment.