HEARTLAND
Enterprise Mobility Management (EMM)
Software
SOTI MobiControl
SOTI MobiControl is a leading EMM solution.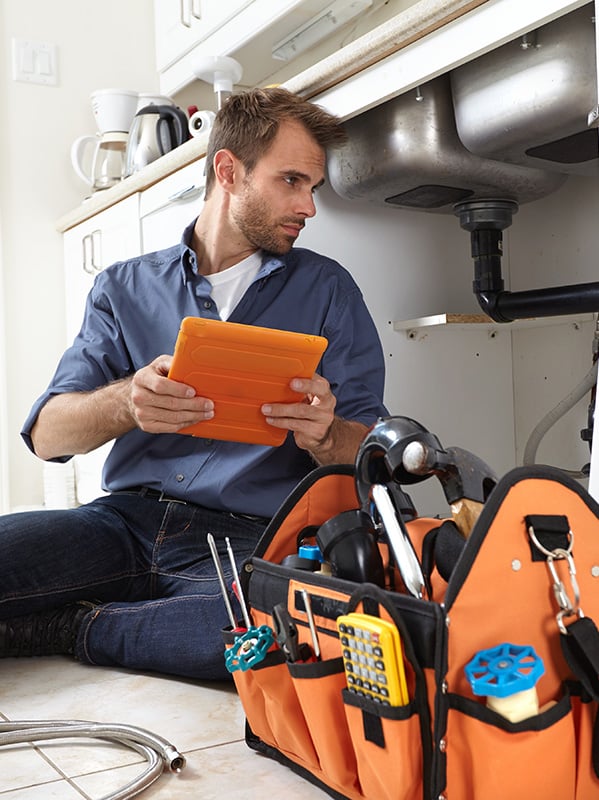 Honeywell Workflow Solutions
Honeywell workforce and task management software solutions provide advanced data collection and analytics capabilities, enabling you to maximize your mobile workforce's productivity while ensuring process compliance.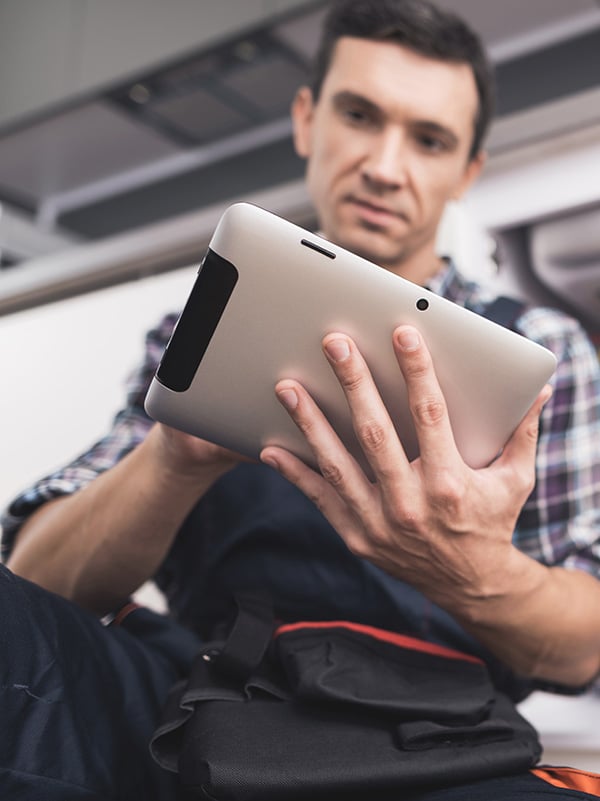 Zebra Intelligent Edge Solutions
Intelligently connect your company's assets, data and people in collaborative workflows. Sense what's happening, analyze or anticipate the implication, and make best-action decisions in real time.
AlwaysOn
Repair Management
Spare Pool Management
Mobile Device Management Support
Integrated Helpdesk
Configure to Purpose
AlwaysConnected
Network Design & Engineering
Network Diagnostics
Structured Cabling and Installation
Network Monitoring
Post Installation Validation
Site Survey
LEARN MORE
AlwaysOn Data Sheet
Get our data sheet on how AlwaysOn suite of services can help your business.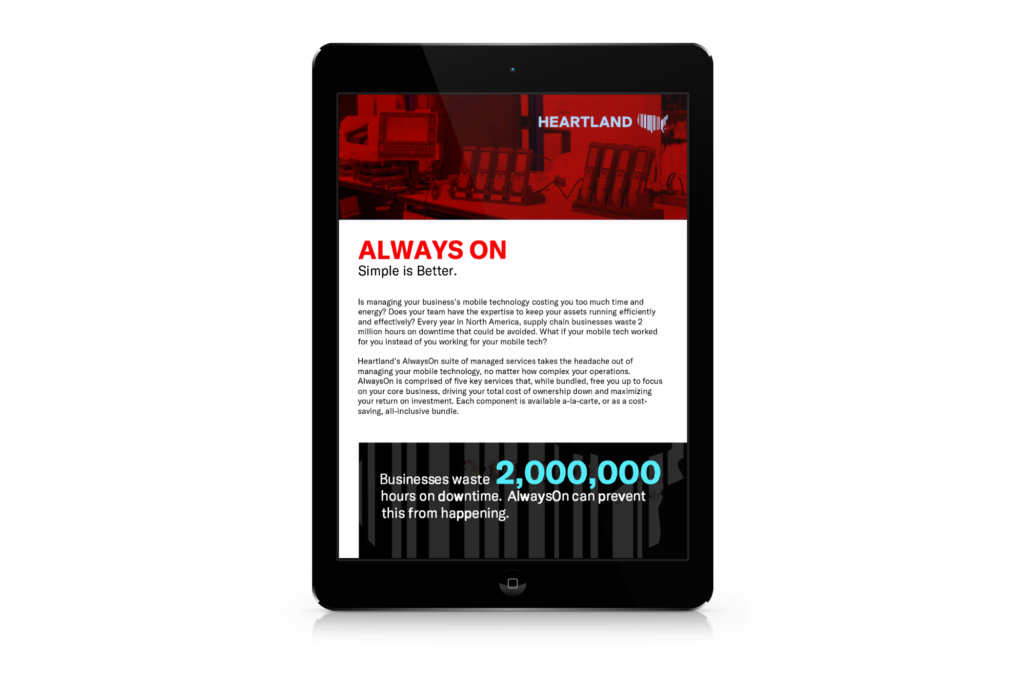 EVERYTHING YOU WANT TO KNOW
Frequently Asked Questions
Heartland's fleet management services can help you reduce costs, increase productivity, extend vehicle life, improve safety, and ensure compliance.
What does route management mean?
Route management means planning and adapting the path fleet vehicles take to conduct their daily business. The goal of route management is to put and keep the vehicle on the most efficient path.
What is route management software?
Route management software provides a programmatic method for planning the optimal path for a vehicle to take to reach its destination. Route management software uses many variables in determining optimal vehicle routing including traffic along the vehicle's route, speed limits, construction, tolls, etc.
How do you manage routes?
Managing routes involves identifying stops and skills needed at each stop and then assigning drivers and adapting for traffic variables. Fleet managers assign drivers routes bases on required skills and geography. Routes are typically structured with stops starting at the ones closest to the point of origin to those furthest away. Routes are adapted to account for accidents, construction, and other variables that change the optimal path as the vehicle progresses on its route.
20 MINUTES CAN CHANGE YOUR BUSINESS
Talk to a Heartland expert about your AlwaysOn business needs.
Fill out the form and a Heartland expert will contact you to schedule a free 20 minute evaluation of challenges, goals and gaps in your mobile technology deployment.